The functionality of leadPops is fantastic. It's easy to use on the backend, easy to customize, and clients love using it on their end - both mobile and computer. I have a real estate and mortgage website, focused primarily on writing quality articles for leads, and by simply inputting call to action links in each article (which then lands on a specific leadPops page) have generated over 75 leads in less than 2 months.

Scott Taylor
leadPops Customer
3,000+ professionals, teams, and enterprises grow with leadPops
leadPops is a proud member of REACH, the technology accelerator for the National Association of Realtors (NAR)
Profitable marketing doesn't have to be this hard
Without leadPops, real estate professionals face a tough choice:
Should you invest your limited time and energy into figuring out this whole digital marketing thing on your own?
Or should you stick to traditional marketing tactics — even though you know your best prospects are increasingly searching online?
leadPops makes growth easy
It's almost like having your own digital marketing team — one that doesn't just help you attract leads, but engage and close them as well.
Your time is tight, so we take strategic and tactical work off your plate with a combination of done-for-you and done-with-you services and tools.
Now you can focus on what you do best — while we take care of the daunting marketing stuff you don't have time for.
Get all the tools you need to grow.
With guidance from real estate marketing experts.
Get the technology and strategic guidance you need to make your digital marketing and customer engagement more profitable. All bundled in one full-service package.
Conversion Pro Website™
Attract and convert more leads with a website optimized for SEO and conversions.
Conversion Funnels
Convert more leads with 60+ pre-built forms and sticky bars that are fun, engaging, and conversion-optimized.
IDX Property Search
Let potential buyers search properties from your website — then convert them with listing pages optimized for lead gen.

Local SEO
Get found online with done-for-you local SEO and reputation management services.
Digital Advertising
Get leads on demand with fully managed ad services for Google, Facebook, and more.
Success Coach
Partner with a coach who's committed to making your digital marketing easier and more profitable.
"But I Already Have a Website!"
Don't want to give up your website? No problem. We'll help your existing website attract and convert better than ever with conversion funnels, local SEO, digital advertising, and more.
Find out if leadPops is right for you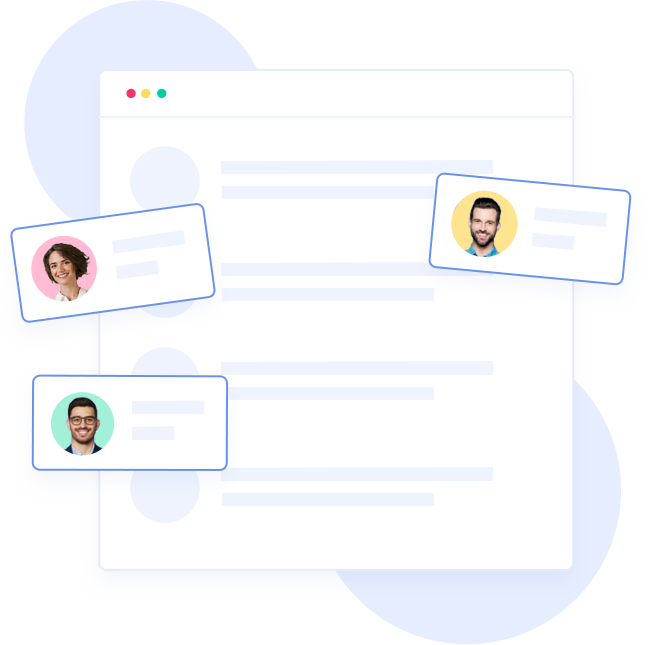 ATTRACT
Attract buyers and sellers. Without the effort.
Show up front and center when potential buyers or sellers search online.
Attract leads with an SEO-optimized website
Build credibility by automatically collecting ratings and reviews
Let us optimize your local listings and Google My Business page
Turn on "instant traffic" with fully managed ad services for Google, Facebook, and more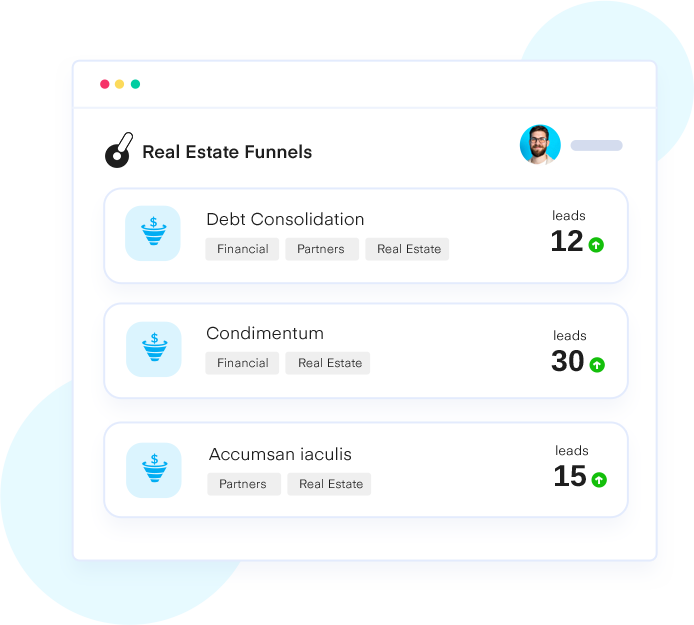 CAPTURE & CONVERT
2x–4x your leads. With proven conversion funnels optimized by experts.
Traditional forms are boring, intimidating or simply bad at converting. With leadPops, you get 75+ conversion-optimized funnels for virtually every type of lead you want to convert.
Easily capture hard-to-get details with 60+ fun, quiz-style real estate lead forms
Capture leads for 12 common real estate scenarios — or create your own
Generate leads from your partners' websites with sticky bars
Convert potential buyers with IDX property search built into your website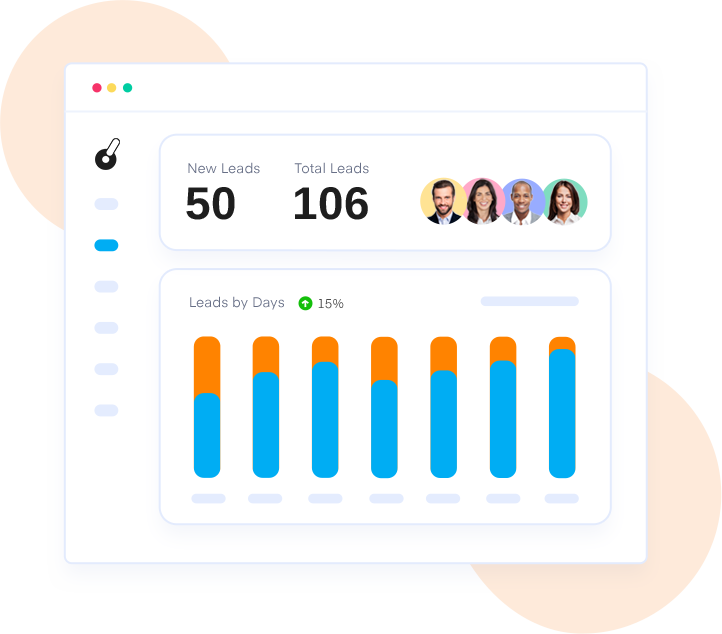 close
Go from converted to closed.
Seamlessly.
Once you convert a new lead, leadPops helps you transition into sales mode.
Feed leads directly into your CRM
Get instant lead notifications
Automate email follow up
Integrate with your tools
Track your results with reports
Integrate with your CRM and other tools
In just a few clicks, leadPops integrates with the most popular CRMs and email systems. Plus, connect to more than 2000+ apps via Zapier.
Built with the same technology and strategies we used for Zillow, Bankrate and other billion-dollar players
After building successful lead funnels for companies such as Zillow and Bankrate, we knew we had found a magic formula for dramatic growth.
Now we've brought the same technology and strategies to real estate professionals like you. And we've expanded our tools and services beyond lead generation to make your entire customer lifecycle more profitable.
Today 3,000+ agents, brokers, and enterprises use our turnkey system to attract, convert, and close customers.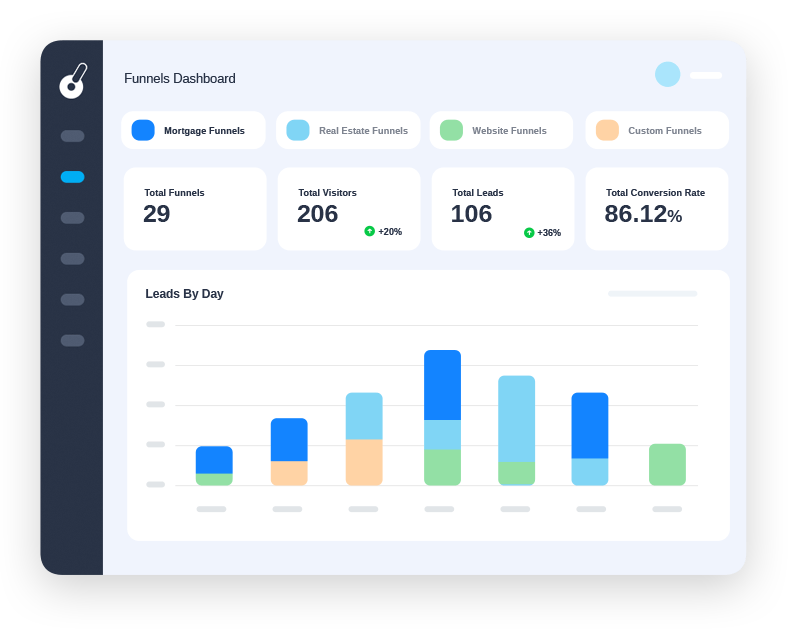 You don't have to grow alone.
Here's how we make this easy.
Your leadPops account comes complete with expert real estate marketing strategy, advice, and training:
1:1 Training
Onboarding Calls
24/7 Online Marketing Support ✓ 24/7 Help Center
No-Wait Support Calls
Lead Conversion Webinars
Exclusive Facebook Group
Success Coach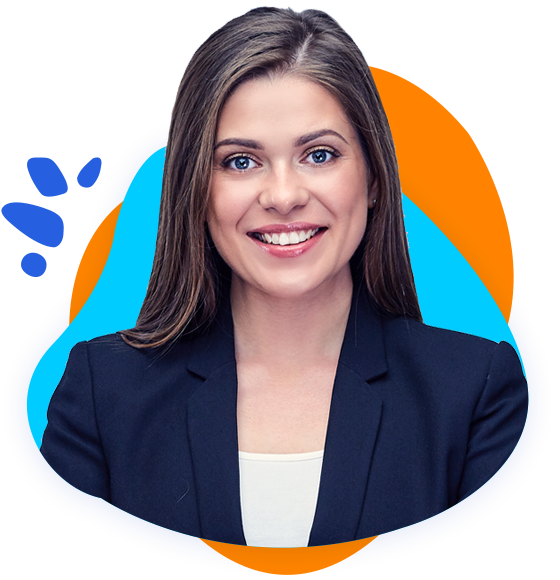 Jannifer Saverta
Real Estate Advisor
Shouldn't you stay focused on what you do best?
You're busy enough as it is. Let leadPops do your digital marketing for you.
Without leadPops
Your digital marketing is a time-consuming guessing game with lackluster results
You watch traditional marketing methods grow even less effective as prospects move online
Your website and forms leak leads because they aren't optimized to capture and convert
You read blog after blog about local SEO and tinker with your Google My Business page to little effect
You blow money on digital ads with poor returns
Your busy day doesn't have room to chase happy customers for reviews
You buy tool after tool, or service after service, but none of them really do what you want, and they don't work together
With leadPops
You grow without the guesswork — we have digital marketing for real estate professionals down to a science
You get all the leads you can handle without paying for lousy lead lists or plastering your face to benches
Your website and lead funnels attract, capture, and convert more leads than you thought possible
You show up front and center when prospects search with help from our local SEO experts
You get "instant traffic" with fully managed digital ad services run by real estate marketing experts
You effortlessly collect reviews and ratings that boost your online credibility
You get all the tools and guidance you need for profitable digital marketing in one full-service platform
Find out if leadPops is right for you in minutes
Get your free digital marketing assessment and a leadPops demo.
Talk to an expert